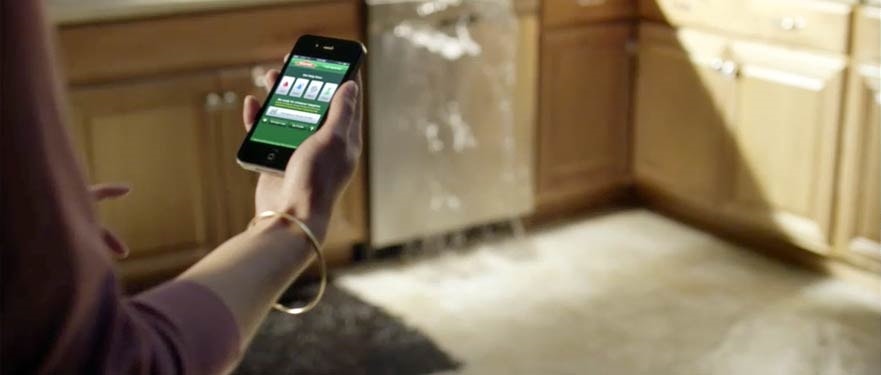 Water Damage Emergency Tips
What you can do until help arrives
Water Tips  |  Fire Tips   |  Biohazard Tips   |  Mold Tips
Doing Your Part for Your Water-Damaged Aitkin, Carlton & W. St. Louis County Home
After any water loss incident, everyone wants to see that their Aitkin, Carlton & W. St. Louis County home gets back to normal as quickly as possible. As challenging as this might seem, much of the initial successes of the restoration team responding to your emergency hinge on the behaviors of the homeowners before our SERVPRO team arrives. Your involvement should focus on two specific things: 1) the pre-mitigation tasks you can complete and 2) the steps to keep your family safe amid the crisis.
No homeowner has the cutting-edge equipment and technologies available to the experienced technicians dispatched to water loss incidents, but that does not mean that you cannot perform a handful of actions that can aid in protecting your possessions. Substantial damages like you might see with frozen pipes can render exposed contents un-salvageable, so moving the most valuable of these out of harm's way can help to prevent a loss that even our restoration cannot adequately remedy.
These might include:
Important documents
Keepsakes
Photographs
Heirlooms


Can You Stay in Your Aitkin, Carlton & W. St.Louis County Home After Water Damage?
The presence of water damage does not always indicate a need to vacate the premises, but it is something that you should consider when standing water begins to be a concern.
Have A Water Damage Emergency? Call (218) 879-6141
Have A  Water Damage Emergency? Call (218) 879-6141
What To Do After Flooding
Remove excess water by mopping and blotting.
Wipe excess water from wood furniture after removal of lamps and tabletop items.
Remove and prop wet upholstery and cushions.
Place aluminum foil or wood blocks between furniture legs and wet carpeting.
Turn air conditioning on for maximum drying in summer.
Remove colored rugs from wet carpeting.
Remove art objects to a safe, dry place.
Gather loose items from floors.
What NOT To Do After Flooding
Don't leave wet fabrics in place. Hang furs and leather goods.
Don't leave books, magazines or other colored items on wet carpet or floors.
Don't use your household vacuum to remove water.
Don't use television or other household appliances.
Don't turn on ceiling fixtures if ceiling is wet, and keep out of rooms where ceilings are sagging.